You are here:
Home
| Stationery types
Stationery types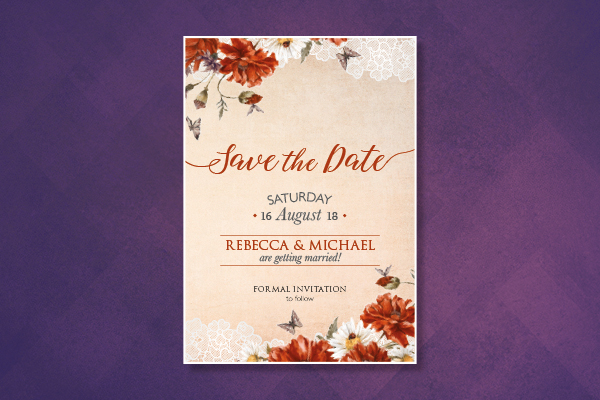 Save the date
Now is the perfect time to let your friends and family know to save the date for your ceremony with our save the date cards to make sure your family and friends keep your special day free.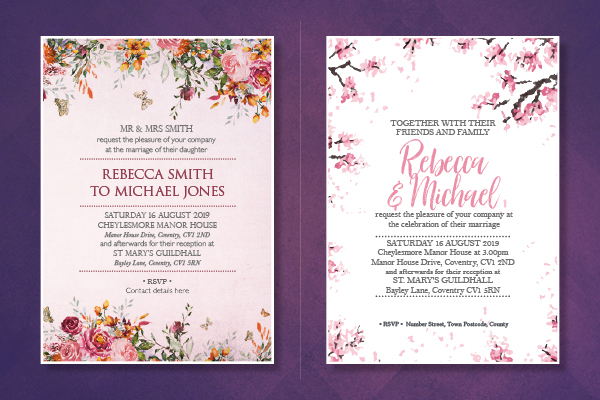 Wedding day invitations
Follow up nearer the time with formal invitations for the ceremony.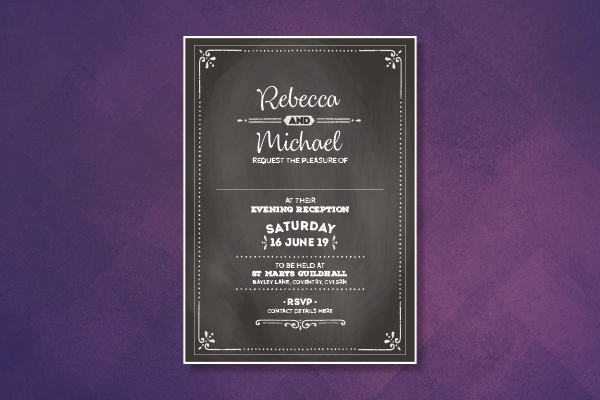 Evening invitations
Separate evening invitations are available if needed.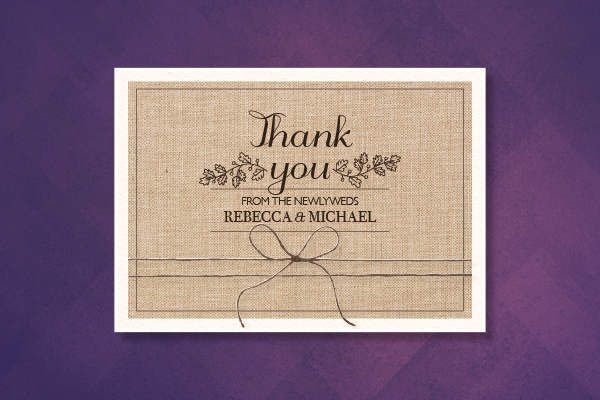 Thank you cards
After the event our Thank you cards complete the coordinated stationery range and ensure your guests feel appreciated.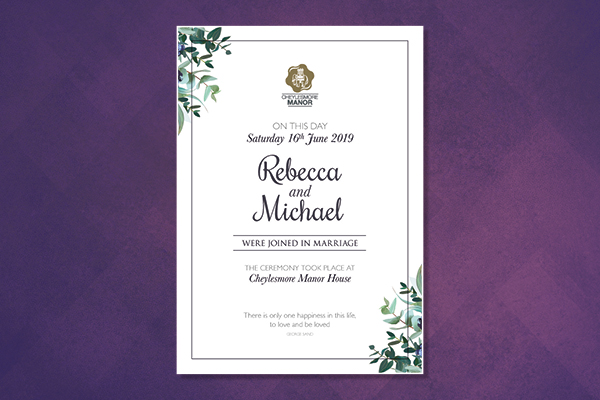 Commemorative certificate
Commemorative certificates are available to purchase. They are displayed in a presentation folder and available in all of our designs.

Verse cards
A touching poem or beautiful verse read by a family member or guest can make your ceremony extra special. Our bespoke verse cards are made to the highest standards to add that personal touch to your ceremony – they act as a beautiful keepsake to treasure for you and your guests.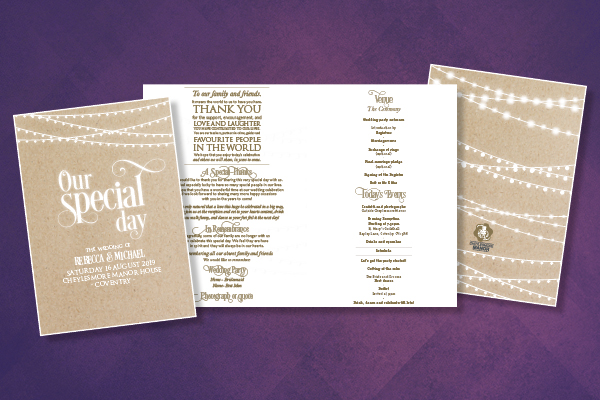 Order of the day
On the day an order of the day booklet makes a nice memento for your guests, keeping them informed about proceedings, and ensuring a lovely keepsake to take home. This can include photographs of your choice, a personal quote, your wedding party or an opportunity to remember family and friends that are no longer with you.
We recommend one per couple to share whilst allowing for a few extras for single guests. Please note, due to the personalisation of the orders, the minimum order is 10.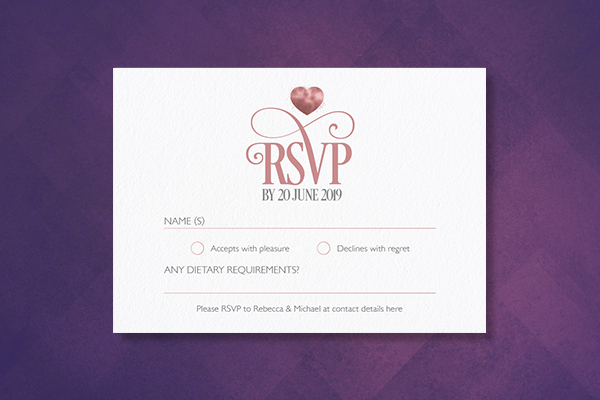 RSVP cards
The perfect way to ensure your guests let you know if they are attending.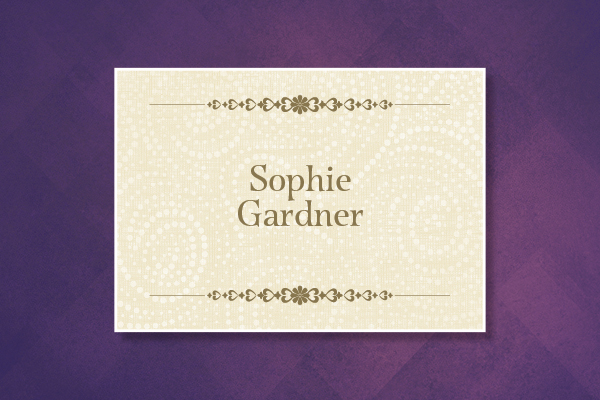 Seating cards
Make sure your loved ones and those you want closest to you have that special seat they deserve. Our personalised cards save confusion on the day by reserving the right seats for the right people - and they are a unique memento to take home.
Personalised confetti sachets or cones
Traditionally confetti is said to bestow prosperity on the newly joined couple and is a lovely way to celebrate. Presented in a small bag filled with high quality confetti, they also feature a personalised label that includes your names and the date of your marriage. These are perfect to give your guests and children love them!
All our confetti bags include petals that are natural, biodegradable and eco-friendly. Please feel free to use it outside our venues.
Each sachet measures 12.5cm (height) by 9.5cm (width).
Our confetti cones are available in Kraft or White and can be personalised with a label including your names and date of marriage. A stand for them to be placed outside the ceremony room is supplied.
Our confetti packs and cones are made up of Larkspur / delphinium petals which make the most amazing biodegradable throwing wedding confetti. Each tiny petals creates a beautiful effect when captured in photos. Our larkspur /delphinium petals are naturally dried and dye free
There is less cleaning with biodegradable wedding confetti as it blows away in the wind within minutes of it being thrown. Paper confetti would more than likely involve someone sweeping it away. Furthermore, the biodegradable petals are less harmful to wildlife than paper confetti is.
Not only are there these environmental benefits of the biodegradable wedding confetti petals, but, confetti petals do create a better confetti moment than paper confetti. The petals look better in pictures when thrown.
Your guests will be also be asked before your ceremony if they would like to purchase a sachet for a cost of £2.00 each.
Price
24 sachets - £30.00
48 sachets - £55.00
20 cones - £30.00
40 cones - £55.00
Keepsake boxes
Our keepsake boxes are handmade in England with the highest quality materials. Slightly larger than A4 rigid bx with ribbon inserted into the lid. The box has 2 magnets on the flap to keep it shut, and also ties with a gorgeous white organza ribbon for simple beauty. Perfect for keeping memories of your day safe. Measures: 27 x 32 x 11cm
A stunning wedding rings certificate presentation holder finished with organza ribbon measuring 5 x 22.5 x 4.5cm. The perfect keepsake to hold your special certificate.
Price
Certificate box - £10.00
Large keepsake box - £20.00